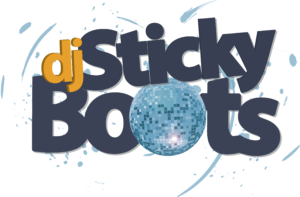 Versatility and flexibility behind the decks are key words in describing the talents of DJ Sticky Boots.  Coming from a richly diverse musical background and spinning parties since the age of 13, Sticky has perfected his skills over a wide variety of musical styles, venues, and audiences over the last three decades.  In fact, he was voted one of the Top 100 DJs in the US by leading trade magazine, DJ Times, for five years running, solidifying his role as music industry tastemaker and fan favorite.  In 2020 Sticky was named as the official DJ of Notre Dame Football and curates the soundtrack for Fighting Irish home games inside the iconic Notre Dame Stadium on Saturdays in the Fall.
An internationally recognized DJ and emcee, Sticky Boots is perhaps best known for his award-winning syndicated Top-40 radio mix show, The HyperMiXx, which is heard by millions on the FM dial from Fresno to Tallahassee and even as far away as the Netherlands. In other words, there's no excuse for not "Getting Sticky"!
Sticky Boots is President of The Music Place, Inc., a special and private event DJ entertainment company based in northern Indiana. He is a frequent host of community and corporate events for radio affiliates and brand partners across the country, and is one of SOL REPUBLIC's exclusive "Saviors of Sound" brand ambassadors. He is a periodic contributor and guest speaker to DJ trade magazines and DJ industry expos and conclaves in various nightlife hotspots nationwide. Sticky's other interests include traveling, family and friends, technology and science, real-estate investing, and all things BMW.
For booking information, follow @DJStickyBoots on Instagram, Twitter, TikTok, and Facebook