Mandy and Jimmy Mornings!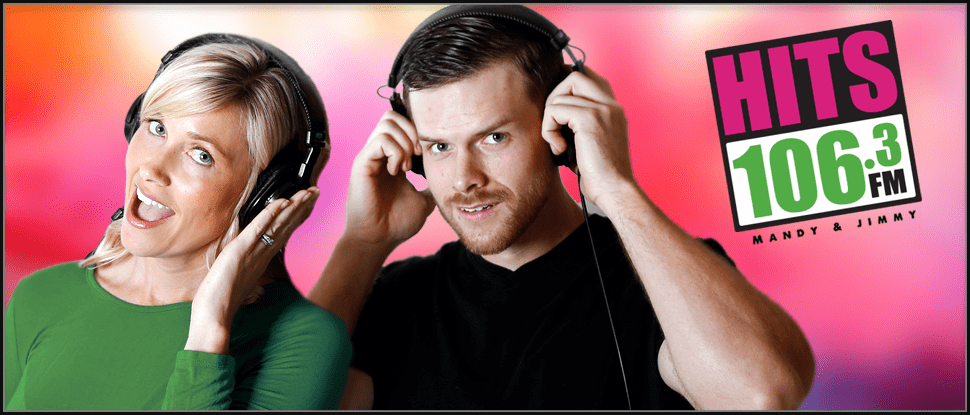 Real, live, local radio in the morning.  Mandy and Jimmy dish the good stuff:  The Second Date Update, Tell Me Something Good and the Brain Drain, etc, etc…  All mixed with the best music on the planet.
Start your day with Mandy And Jimmy!
If you have a local non-profit and you'd like to be a part of Give Back Tuesday… just sign up HERE.
MANDY@HITS1063.COM
JIMMY@HITS1063.COM
---
Mandy and Jimmy's Blog
The Second Date Update
Facebook Theater