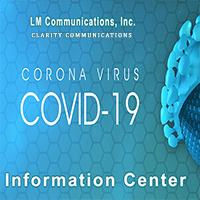 At Governor Andy Beshear's daily Press Conference for the Coronavirus, he said that there were 141 new COVID-19 cases in the Commonwealth today, bringing our total to 8,426 with 121 probable cases in the total since March 6th.
Of the new cases, there were 9 new in Fayette County, 6 in Woodford County, and 1 in Clark County.
There have been 171,338 tests of Kentuckians who have been tested, of those 2,076 have ever been in the Hospital for COVID-19, there are 477 in now. There have been 889 Kentuckians ever in the ICU for COVID-19, there are 90 in now.
There have been  3,069 Kentuckians who have recovered from COVID-19.
There were 5 new Deaths announced today.
As we go out this weekend it is important to act responsibly. Remember Social Distancing, Hand Sanitizing, mask-wearing, and surface cleaning.
Mail-in Voting:
To register to vote, go to Elect.ky.gov. The Deadline to register is Tuesday, May 26th.
To request an Absentee Ballot, go to GoVoteKy.com. The Deadline to got an absentee ballot is June 15th.
You may vote in one of four ways. In-Person at your precinct, Vote early at the County Clerk's office on June 8th, Absentee by mail, and Absentee by dropping the ballot at the County Clerk's office.
Unemployment:
KCC.Ky.gov has been updated to make it easier to get information and ask questions.
As of Sunday, you must request your benefit payments every 2 weeks. There will be no more Automatic renewal.
Healthy at Work:
On May 27th the Capital will open to small groups of 10 or fewer.
On June 1st Bowling Alleys, Auto Racing and Dirt Track racing and Fitness Centers may open
n June 15th youth sports will begin with outdoor, low touch activities.
The Guidelines are posted at HealthyAtWork.Ky.gov