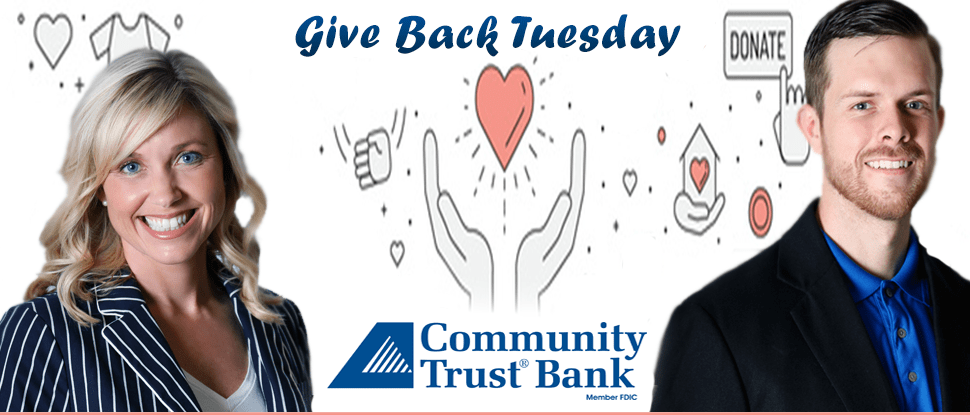 Every Tuesday, Mandy and Jimmy host a local nonprofit and shine the spotlight on the people in our community doing amazing things to help others. We even make them a guest DJ and let them create their own 6 song playlist. Brought to you by Community Trust Bank, Building Communities, Built On Trust. Member FDIC. Equal Housing Lender.
If your organization would like to be featured on Give Back Tuesday, REGISTER HERE, and Mandy or Jimmy will be in touch soon!
---
Give Back Tuesday: CASA Of Lexington/Dan Cummins Cares Program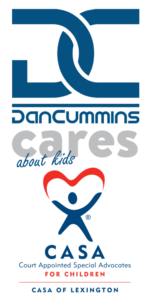 Dan Cummins Cares Program aims to raise $100,000 for CASA of Lexington
Every person who buys a car from a Dan Cummins dealership in 2021 will also be helping abused and neglected children in central Kentucky. 
Through the 2021 Dan Cummins Cares program, a portion from each vehicle purchase at the Cummins' families three central Kentucky dealerships will be donated to CASA of Lexington. The nonprofit trains and supports hundreds of community volunteers who serve as advocates, friends and role models for some of the area's most at-risk children.  Read More HERE!
Can't make it down to Dan Cummins but still want to help?  Click here to DONATE
CASA OF LEXINGTON'S TRAINED AND SUPERVISED VOLUNTEERS ADVOCATE THROUGH THE FAMILY COURT SYSTEM TO ENSURE ALL VICTIMS OF CHILD ABUSE AND NEGLECT ARE SAFE AND THRIVE IN A PERMANENT HOME.
THEIR Vision
A COMMUNITY WHERE EVERY CHILD LIVES AND THRIVES IN A SAFE, CARING AND PERMANENT HOME.

---
Give Back Tuesday:  Lexington Ballet 

The Lexington Ballet Company is a 501(c)(3) registered non-profit. Your support enables thrilling performances on the stage, community enrichment through educational programming and charitable alliances, and world-class instruction for the next generation of dancers.
They've got several Preformances coming up that you can watch Virtually.  CLICK HERE
The Nutcracker 
December 13-14 , 2019
EKU Center For The Arts
A Midsummer Night's Dream
February 14-15, 2020
Lexington Opera House
Snow White
April 10-11, 2020
Lexington Opera House
Support Their Annual Fund
During these uncertain times, your gift to support the arts is more important than ever! Donations of any size to our annual fund are critical to the success of The Lexington Ballet's mission. Your gift helps us bring high-caliber productions and top-notch education to Lexington and throughout Kentucky.   CLICK HERE
---
Give Back Tuesday:  Early Bird Foundation Inc.  

The mission of Early Bird Foundation is to encourage and empower past, present and expecting NICU families in Kentucky by providing peer support, education and resources.
Founded by two graduate NICU mommas with a passion to bring more light and love to families who are experiencing a NICU journey or life afterwards, Early Bird Foundation, Inc. is all about building community, spreading awareness and meeting needs.
Our organization relies fully on our wonderful support community to help meet our mission and makes lives easier for families going through a tough experience. Whether it be volunteering time, donating funds, or simply following along and spreading the word about what we are doing, we thank you for being here and for making a difference. To read more about them and see sweet pictures Check out their Facebook Page Here!!
Early Bird Foundation, Inc. is a non-profit organization that runs solely on funding from our wonderful donors. If you are interested in helping fund our efforts to support the past, present and future NICU families in Lexington hospitals, please consider a one time only OR recurring donation!
---
Give Back Tuesday: Mcleods Coffee House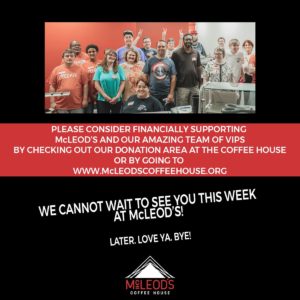 Great coffee. Great food. Amazing VIPs. McLeod's Coffee House Mission Statement: We exist to offer dignity to those with special needs, to offer inclusion to those often excluded; and to improve the community in which we operate.
Check out their website or facebook page for more information and specials.
---
Give Back Tuesday:  50 LEGS

---
Give Back Tuesday: Justin's Place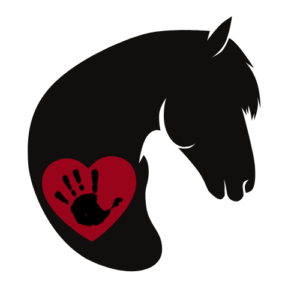 Justin's Place is a fairly new Non Profit.  Its located in Wilmore Ky.
Their mission is to support extraordinary kids in their search for peace and tranquility by providing therapeutic equine activities in a beautiful farm environment.
They offer several programs:
Barn Buddies which is a specialized program for your child. Open to individuals ages 4-12 with a diagnosis of Autism Spectrum Disorder and Down Syndrome. Now accepting applications!

Barnyard Pets. These furry friends live full-time in their barnyard and provide a multi-sensory experience for our participants and visitors. Our barnyard friends include a babydoll sheep, miniature donkey, 2 julianna pigs, 3 Nigerian dwarf goats, and 2 miniature horses.
If you'd like to donate Click Here.   
It all begins with a donation. A donation of time. A donation of resources. A donation of money. That donation turns into positive energy that runs through us and into the hearts of our participants. That positive energy supplies life changing support for a child ultimately resulting in stronger families and a better community. Thank you for making a difference today.
Be sure to Visit Their Website for more Information.  Click Here!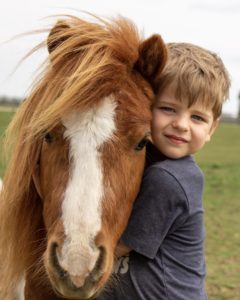 ---
Allegro Dance Project

Allegro Dance Project presents
20/20 Vision!
 A short 1 hour family-friendly outdoor preview performance at the open-aired Moondance Amphitheatre featuring contemporary dance, live original music and circus arts! This event will also include a silent auction to help support Allegro Dance Project's Inclusive Dance Outreach Program, providing adaptive dance for hundreds of children with specific needs throughout central Kentucky each season!
Saturday, August 15th and Sunday, August 16th
at the Moondance Amphitheatre ~ 1152 Monarch Street, Lexington KY 40513
Gates open at 7pm, performance runs 8pm-9pm (includes one intermission)
Seating is general admission, first come first serve – bring your own lawn chairs or blankets
Parking: parking is permitted in neighboring business lots after 6pm
COVID-19 safety protocol: Social distancing will be enforced and masks will be required in high traffic areas such as ticketing, silent auction, restrooms (ect.) and when walking around.  Hand sanitizing stations will be located throughout the venue.
Tickets:
Adults (over age 18): $15 in advance or $20 at the gate
Children (age 17 or under): $5 or FREE with paid adult ticket, made possible by Partners for Youth
***Please Note: children under the age of 15 MUST be accompanied by an adult. Youth 15-17 years of age must show ID to be admitted without an adult, but will still be eligible for $5 Child ticket pricing. (1) FREE child admission included with each paid adult ticket.
Please follow Allegro Dance Project on Facebook and/or Instagram for updates, announcements and inclimate weather delays/rain dates.
About Allegro Dance Project
Allegro Dance Project is a 501(c)(3) non-profit contemporary dance company founded in 2014 by Jeana Klevene. Each season, dance outreach, classes and performance opportunities are provided for hundreds of children with specific needs throughout central Kentucky. The company employs talented dancers, aerial artists and musicians for two exciting performance events each year, typically at the Lyric Theatre. To learn more, please visit www.allegrodanceproject.org 
---
Woodford Humane Society Summer Gala To Go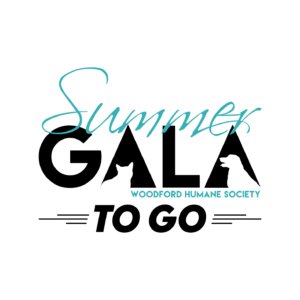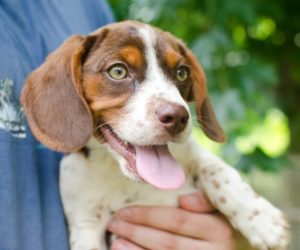 ---
Give Back Tuesday: Sons Of Single Mothers.
Devine Carama who is a Local Hip Hop Artist and Community Activist for many non profits here in Lexington is taking 30 boys from Sons Of Single Mothers to HURRICANE BAY inside Kentucky Kingdom on July 18th and is hoping to raise $1,000 to help cover the trip. But instead of asking, they'd rather WORK to help the boys this month. Starting this week four young men, including Devine, will be offering grass cutting services to anyone in Lexington or Versailles area and recipients can donate/pay whatever they want for the services and all money raised will go towards the trip.
If you'd like to schedule getting your grass cut starting next week, Message Devine on facebook here or email him at BelievingInForever@gmail.com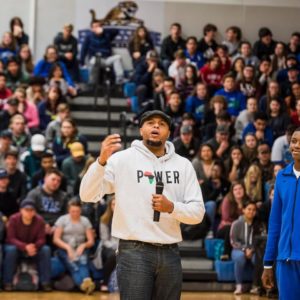 ---
Give Back Tuesday: Shamrock Rock Shuffle 3K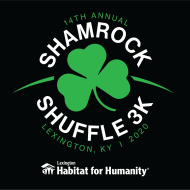 Join us to walk, shuffle or run in this St. Patrick's Day tradition! For our serious runners, we're chip timed. For our shenanigan-loving runners, we welcome walkers, costumes, kids, strollers and four-legged friends! When you shuffle, you help local families in need of affordable housing. 100% of net proceeds benefit Lexington Habitat for Humanity.
Schedule of Events:
March 14, 2020
6:30 a.m. – 7:30 a.m. – On-Site Registration
8 a.m. – Race Start
8 a.m. – 9:30 a.m. – Finish Line Party
8:50 a.m. (approx.) – Pet Parade
9 a.m. (approx.) – Costume contest and awards presentation
11:00 a.m. – 7:00 p.m. – Lexington St. Patrick's Day Festival
1:00 p.m. – Annual Alltech Lexington St. Patrick's Day Parade
---
Give Back Tuesday: Lex Project Prom 

Their  Mission is to provide an opportunity for students who are under-resourced and/or financially disadvantaged. We are here to serve those students who otherwise could not afford to attend their Senior Prom and award them the experience of a magical moment much longed for. They want to address and acknowledge that in some homes, attending Prom is merely a privilege that many students, who walk the same hallways together, do not have.
For more information: LEXProjectProm.org
Monetary donations can be made on the website, as well – or PayPal: LEXProjectProm@gmail.com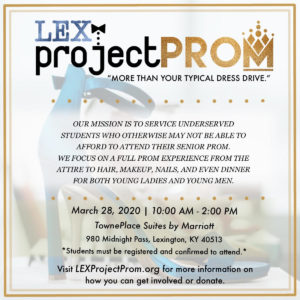 ---
Giving Tuesday:

Battle Of The Axes & Hoops For A Hero  

Battalion Chief Johnnie Jacobs (Georgetown Fire Dept) gave his life in the line of duty. He died from a lung disease that he obtained from inhaling smoke and chemicals while protecting his community. His wife and three young children ages 10 and 6 year old twins need help!
Please consider attending this special event. Check their FB page often for updates as they have several surprise attendees including UK coaches, former players and more!! Special half court shot at halftime for free Chick-Fil-A for a year!!! Click here for link

Youth basketball teams are coming together for some competitive fun in support of raising money for the family of Fallen Firefighter Johnnie Jacobs. Check back often for exciting updates!! As the event draws closer we'll list the teams who have committed as many have already done so! We'll be using Scott County Middle School, Royal Spring Middle School and Southern Elementary. This will be a big tourney!!
Come out for:
BASKETBALL
VENDOR FAIR
RAFFLES
CONCESSIONS
---
Give Back Tuesday:United Way Of The Bluegrass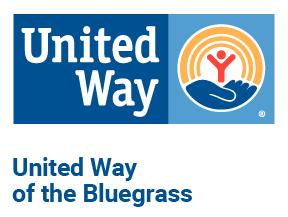 United Way fights for the basic needs, education and financial stability of every person in Central Kentucky.
Super Saturday Feb 29th
Your one-stop tax Resource!
See if you qualify for free tax prep HERE
---
Give Back Tuesday: Box Of Balloons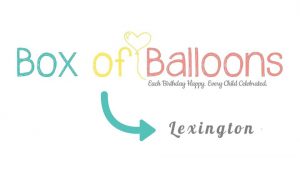 Box of Balloons is a non-profit organization on a mission to make each birthday happy and every child celebrated. Every child deserves to feel special, be celebrated and have a memorable party.  Unfortunately that is not possible for many families. In America 18% of children  live below the poverty level.  We believe that a birthday celebration can give families the joy and hope they may be missing.   Read more HERE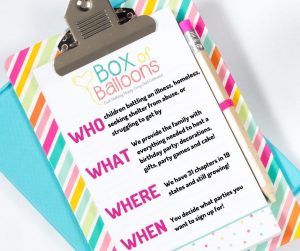 OR 
---
Give Back Tuesday: Paws 4 The Cause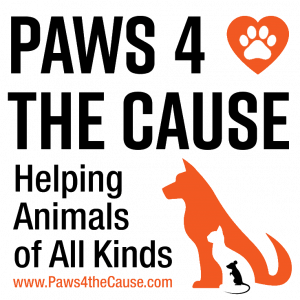 Paws 4 the Cause is a regional "no-kill" animal rescue, which is run by volunteers. We are a registered 501(c)3 non-profit organization. All donations are tax deductible and go directly to helping the animals in need. We take in the hardest cases, including animals that have been shot, run over, neglected, purposefully mistreated, and so on. We get them the vet care that they need, nurse them back to health, and adopt them out to their forever families. We rely solely on donations for all of our expenses.
Our mission:
-To serve and protect the animal population.
-To give those a voice who have none.
-To bring people and animals together for a positive future.
-To always act in the best interest of the animal.
-To encourage spay/neuter at every opportunity.
-To promote our military veterans through our service dog program.
-To promote our handicapped citizens through our outreach program.
-To promote assisted living facilities through our service visitation.
-To promote everyday people through community giving.
How to donate:
Text "PAWPRINT" to 44-321
Mailing address:
Paws 4 the Cause
 201 Newtown Pike,
Lexington, KY 40508
Here is the Event They've got coming up.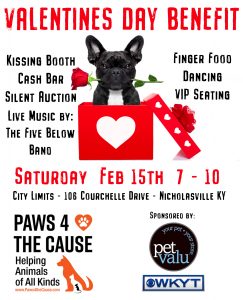 ---
Give Back Tuesday: Allegro Dance Project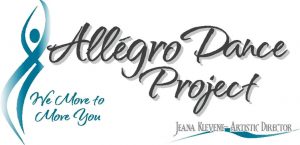 Their mission is to educate, entertain and inspire new audiences by sharing the art of dance through their contemporary dance company and through their outreach program, serving children with special needs.  If interested in signing up for Allegro Dance Project click here!
Upcoming dates to remember. . . . 
Substance




​Friday, January 10th at 7pm




​at the Lyric Theatre
​In partnership with the City of Lexington, Allegro Dance Project is proud to present their work "Substance", a raw look inside the opioid epidemic and the lifelong battle of overcoming addiction. After the performance, Community Response Strategist Andrea James will lead a conversation about the resources and intervention
opportunities right 
here in Lexington.  
This event is free and open to the public.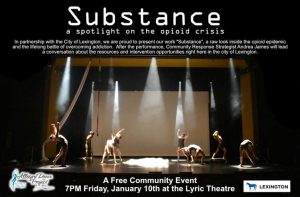 Look Both Ways Twice


Saturday, January 11th at 7pm
​at the Lyric Theatre
Don't miss this evening of contemporary dance, aerial arts and live music featuring excerpts of  
"Look Both Ways"
and audience favorite, "Winter".
Participants of our Inclusive Dance Outreach and Adaptive Dance programs will again be invited on stage for the final number of the show as a celebration of inclusion!
There will also be a silent auction in the theatre lobby to support our Inclusive Dance Outreach program, providing dance outreach and performance opportunities for children with Down Syndrome, Autism Spectrum Disorder and other specific needs in the Lexington area.
For Tickets:
Visit the Lyric Theatre Box Office
Call (859) 280-2218
Order online at www.lexingtonlyric.tix.com
$22 Reserved seating
$17 Children under 12 & Seniors ​

---
Give Back Tuesday: Serve
Serves Mission is Serve healthy, nutritious meals with compassion and respect to anyone in need within our community.
Serve was founded by a father daughter team with one simple mission in mind; to share a healthy meal with anyone in need. Tom and his teenage daughter Allie de
cided to serve their community by bringing a pot of homemade chicken vegetable soup and some fresh fruit to the downtown Lexington community one cold, snowy evening in January, 2016. Never did they envision that this spur of the moment idea would evolve into a community-based non profit serving thousands of meals annually. Through the removal of barriers which may deter volunteers or guests, a family-friendly event based on serving with compassion and respect was born.
serve has grown based on the needs of the people we serve. Each Wednesday evening in Phoenix Park includes a healthy meal paired with pre-packaged food which can be saved for later, warm clothes and personal care items.
Donations are not required but always appreciated. More information can be found at www.facebook.com/servelex or on Twitter and Instagram at @serve_lex. We can be reached at servelexington@gmail.com or by calling (502) 565-7043.
---
Give Back Tuesday: Coat To Keep The Cold Away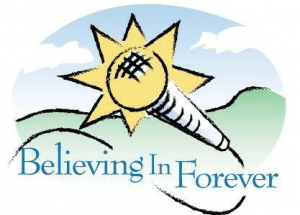 Every year Believing In Forever engages the community with it's annual youth coat drive for families in need. Hours get cut, parents become ill, significant others are lost, and many other variables can lead to families struggling. Believing In Forever and Bethany Hicks State Farm want to lighten the burden on those families and help keep the children of our communities warm for the winter. Over 8,500 coats have been distributed over the last five years. One unique aspect about the coat drive is that it only accepts new coats, or cash donations.
Donations can be made via Cash App at $BelievinginForever, the Venmo app at BelievinginForever or texted to PayPal at (859) 303-2637. Checks can be written to Believing In Forever Inc., and mailed to 501 West 6th Street, Suite 250, Lexington, KY, 40508.
New coats can be dropped off at Bethany Hicks State Farm, 1050 Chinoe Road, Suite 100 in the Chinoe Shopping Center, or at the HITS 106.3 studios at 401 West Main Street, Suite 301 in The Square (downtown Lexington).

---
Give Back Tuesday: Woodford Humane Society 

Been waiting for the right time to give? That time is TODAY: one day only, for Giving Tuesday, every single gift made to Woodford Humane will be matched 100% and help us take a big step toward our largest SAVE Matching Fund goal ever.  There's $110,700 in matching funds on the line. Let us double your gift and give twice the help to animals in need!   Click here to DONATE!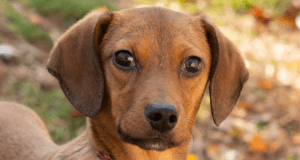 No Adoption Fees: Dec 7-22!
Yes, really! The Adoption Drive presented by Quantrell Subaru is back: Quantrell has generously sponsored every single adoption between December 7 and December 22. With an approved adoption application, you can adopt a pet for free – because there's no place like home for the holidays, and forever. Please read this important information to help make your visit a success. Check out their adorable pets HERE!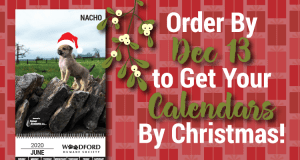 2020 Calendars Make Great Gifts!
Bigger, better, cuter than ever: our 2020 Calendars are here and we can't wait to share them with you! New this year are larger, 10″ x 14″ pages with more space for notes, and 12 full color photos of Woodford Humane alumni out and about in Woodford County and Central Kentucky. Click here to preview all the images, find a retailer, or order online – we ship!
Need it in time for Christmas? Order by 4:00 pm on Friday, December 13!
---
Give Back Tuesday: 2019 Firefighter Toy Program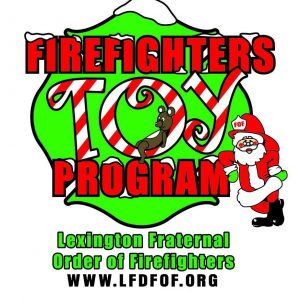 THE 2019 FIREFIGHTER TOY PROGRAM IS OFFICIALLY UNDERWAY!
Please see the graphics in this post for all the details on how to sign up for assistance, including the eligibility requirements and documents you will need to bring when you come to sign up.
Also included are instructions on how and where to donate toys to help support the program. We will be posting the specific business drop off locations as we complete the list.
Click HERE to go to their Fb page for updated.

ALSO. . . . Mark your calendars! Their annual Chuck Williams' Auction & Chili Cook-Off will be held Sunday, December 1st! Lunch and a preview of the items up for bid will begin at noon with the auction starting at 1:00 p.m.  Click here for the Link to the event.  
Every year, we have an outpouring of support from the Lexington community for this event. Local businesses and individuals who donate items and attend the event to bid on the donated goods have made this a huge success for us in the past. Last year we raised over $27,000! We are hoping this year will be just as successful.
We are asking Lexington and surrounding area businesses to consider donating any new, gently used, or demo model items, gift cards, service vouchers, etc. for this amazing event. We will also gladly accept new or gently used goods from individuals. To donate items for the auction, call (859) 523-9576. All donated items are tax deductible and will go to support the annual Firefighters' Toy Program and other FOF community programs held throughout the year.
So, please join us this year in making this event even more of a success than last year! Plus, who doesn't love a good bowl of chili in winter?!
---
Give Back Tuesday:

A Running Start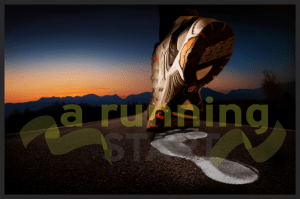 A Running Program  works with individuals that struggle with substance abuse disorders and situational homelessness. They teach running as a tool in recovery and work currently with The Hope Center in Lexington! 
"CREATING COMMUNITY FOR OUR NEW RUNNERS IS VITAL…SO WE NEED YOU TO JOIN US! WHETHER YOU'RE A RUNNER OR NOT, WE CAN PLUG YOU IN TO ONE OF OUR UNIQUE VOLUNTEER OPPORTUNITIES!"
---
Give Back Tuesday:

Stride

STRIDE is here to make a difference in the lives of the amazing individuals we serve. Our therapeutic recreation program provides community activities, daily living skills, Special Olympics teams, & social opportunities to improve the quality of life for the individuals we serve and their families.  You can read more about the Stride program and how to get involved HERE!
Next year will be their 20th anniversary of opening the program.  Since they began, it has always been a dream of theirs to give an experience of a lifetime to the folks they serve. Here is what they had to say about do this for them.   "We decided that the best gift we could give them is a trip to Disney World!  We have 20 participants signed up to visit the House of the Mouse and we can't wait to show it to them!  We are working on raising money for the trip to help cover some of the costs our program will incur for scholarships, travel expenses, and park experiences. "   To help out click on the link below.
---
Royal Tea Party with Miss Kentucky @ The Kentucky Castle
Miss Kentucky is inviting you to a Royal Tea Party in the Ballroom of The Kentucky Castle Nov 3rd and Nov 24th!
You can Meet Miss Alex Francke and enjoy tea, treats and delightful conversation. Miss Alex will share a bit of her journey with inspiring songs and an encouraging message for all of our royal guests. This event is for both children and adults, with proceeds benefiting Kentucky Children's Hospitals.
To read more about The Children's Miracle Network and to DONATE click here!! 

---
Give Back Tuesday: The Foster Care Council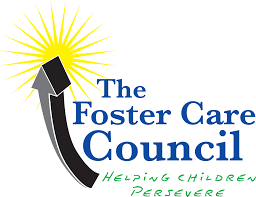 They Are Making A Difference And Fostering Hope
Their mission is to provide funding for individualized tutoring, clothing, summer camp, and other enrichment activities for Kentucky's foster children that have been removed from their home due to abuse, abandonment or neglect.
​
With your help and the help of our community, we can make our local foster children feel loved and lead these children to be strong adults. Enrich a child's life today with love and support and put them on a path to a better life! Give the children throughout our community a chance to grow both socially and academically! 
You can help by attending their event coming up Lasso A Dream

If you can't make it to the event then click her to donate
---
Give Back Tuesday:Fire Prevention & Wellness Festival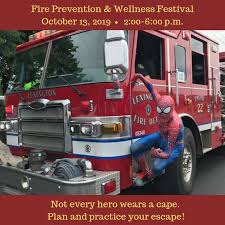 Not every hero wears a cape.Plan and practice your escape!
This is a free event open to the public! The purpose of the festival is to educate families on ways to self-protect in the event of a fire and other life safety emergencies. As firefighters, we know that most fires and emergencies are preventable when proper guidelines are followed. Additionally, the chances of a positive outcome improve significantly when appropriate pre-planning takes place. The festival gives firefighters and other local partners an opportunity to come together and educate our community by showcasing our resources
Ger more information on their Facebook Page right HERE!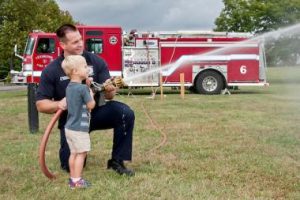 This annual event will feature fun for the entire family. Patrons can enjoy vision/hearing screenings, petting zoo, fire truck rides, a kids combat challenge, bouncy houses, bike rodeo and much more.
Other activities include health & wellness booths, fire safety stations and the popular touch-a-truck featuring multiple LFD trucks, military trucks and other LFUCG vehicles.
---
Give Back Tuesday:Bluegrass Pug Rescue
Bluegrass Pug Rescue's mission is to rescue abused, abandoned, homeless unwanted, sick or injured Pugs, rehabilitate them and place them into loving, permanent adoptive homes in Kentucky and surrounding areas.   Read More about them here!!

Rescue is often a Pug's last chance of survival because all other efforts have been exhausted. These pugs need YOU. To see them as they come into BPR, neglected and discarded, and then later blossom into their own unique personality is amazing.  This is rescue. You can be a part of this transformation.  Find out how to adopt a Pug HERE!!
Help support them by going to the Pugkin Bash Oct 12th.  See flyers below

---
Give Back Tuesday: Luna Love Dog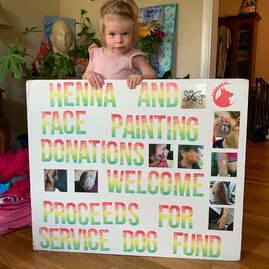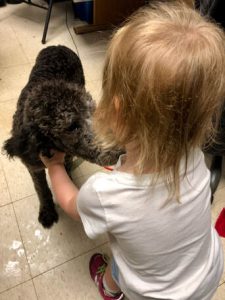 This is a non-profit to raise money for 3 year old Luna who is in need of a service dog.  Luna had a stroke while she was still in the womb, and cause of that, she now suffers from Cerebral Palsy. Getting a service dog for Luna will drastically improve her quality of life and mobility!  Read more about her story Here!!
Luna's dog will be trained through Pawsibilities Unleashed , based out of Frankfort, KY .
This is their main mission.
"Our primary mission is to provide Service Dogs and service dog training to persons with disabilities to help improve their quality of life and help them lead a more independent and productive life using positive training methods."
You can read more about them HERE!!
Help Us Help Little Luna get the service dog she needs.  Here's all the different way to donate.   Click Here
---
Give Back Tuesday: Flockers Fighting Cancer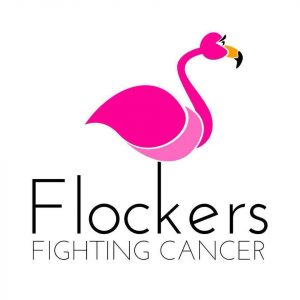 Flockers Fighting Cancer are a group of ladies that starting raising money, for those battling Cancer, by 'flocking' yards with pink flamingos for a buck a bird. We then started our Flamingo 5k two years ago and had great sucess and just had our 10th Anniversary of our Volley for Hope tournament. They have raised over $97,000, since they began their mission
They are beginning their 6th season of Flocking, Wed, Sept 4th and will flock every night til Wed Sept 25th. They are accepting orders now with their form on both their facebook page and website (FlockersFightingCancer.org)

---
Give Back Tuesday: American Cancer Society
Two Events coming up you need to know about. 
 1. Making strides against breast cancer

The American Cancer Society Making Strides Against Breast Cancer walks raise awareness and funds to save lives from breast cancer. Each event is a noncompetitive 3 to 5 mile walk that brings people together to make a difference for everyone who has been touched by breast cancer. The events raise money to fund innovative research, provide free information and support, and to help people reduce their breast cancer risk or find it early when it's most treatable.
From the opening ceremony to the post-walk entertainment, a Making Strides event is a celebration of survivors and opportunity to remember loved-ones lost. It's a day that shouldn't be missed and won't be forgotten.
2.  Real Men Wear Pink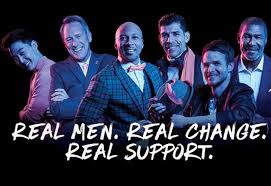 Breast cancer affects everyone. That's why Real Men Wear Pink, a distinguished group of community leaders, is determined to raise awareness and money to support our mission to save more lives than ever from breast cancer.  Click here to read more about it. 
---
Give Back Tuesday:

LEXINGTON FOF MEMORIAL STAIR CLIMB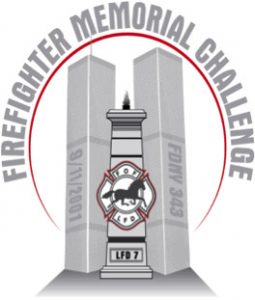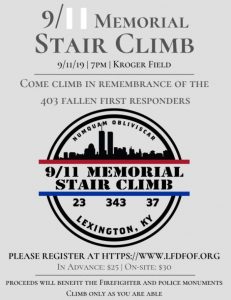 We spoke with Todd who is the President of The Lexington FOF about this years Memorial Stair Climb and what it means today.   You definitely don't want to miss it this year.
Sign up now for the 2019 Firefighter Memorial Stair Climb Challenge to benefit the Firefighter memorial.  Click on this link to sign up: Sign Up Now!
---
Give Back Tuesday:  KY United Methodist Children's Home
Bringing Hope, One Child At A Time.    For over 147 years they've served children who are hurting.  They come from lived that didn't choose abandonment, neglect and abuse.  They are healed and find hope because of support from those who care.   Read More About It Here!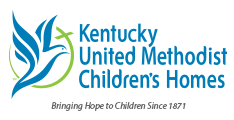 Upcoming Events
September 6: Nicholasville Golf Scramble
For more information and to donate click here.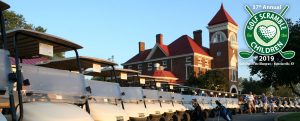 ---
Give Back Tuesday:

 
The Foster Care Council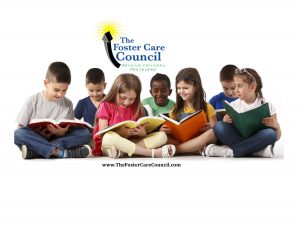 Today We spoke with Cassie Slone The Executive Director of the Foster Care Council.  She told us that their mission is to provide funding for individualized tutoring, clothing, summer camp, and other enrichment activities for Kentucky's foster children that have been removed from their home due to abuse, abandonment or neglect.
With your help, and the help of our community, we can make our local foster children feel loved and lead these children to be strong adults. Enrich a child's life today with love and  support and put them on a path to a better life! Give the children throughout our community a chance to grow both socially and academically
! Click here to learn more about how you can help.
You can also Help by signing up for the Golf Classic coming up that benefits the Foster Care Council.  Click here to sign up!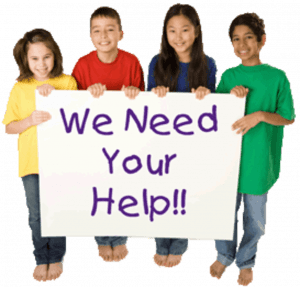 Please join us on Monday, September 9, 2019 at 11:30 for the 4th Annual BC Wood Properties Golf Classic to benefit The Foster Care Council.
WHEN
Sep 09, 11:30 AM
---
Give Back Tuesday: Fire VS. Police Combat Challenge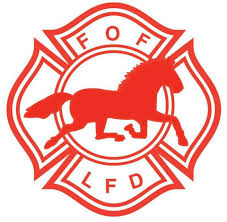 We spoke with Todd the president of the Lexington Faternal Order of Firefighters about this event.  Here's what you need to know
FIRE vs. POLICE COMBAT CHALLENGE IS AUGUST 26th!
Mark your calendars and come cheer on the teams as they battle it out on the combat challenge course. Afterward, you can attempt the course yourself for FREE!
This event is to help raise funds to assist the families of Tammy Cole and Kaiser Holland.  We hope you will join the Lexington Fraternal Order of Firefighters and Fraternal Order of Police Lodge 4 in reaching our fundraising goal by donating via the GoFundMe link in this post.
All funds raised will go toward helping Tammy, Kaiser, and their families with medical expenses and the various challenges they face in their treatment.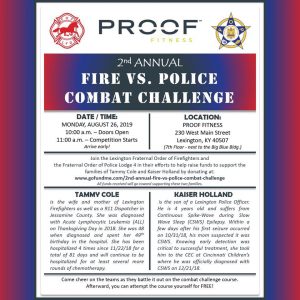 ---
Give Back Tuesday:  Yes, Mamm! Program
Today we spoke with Lesley Smart the President Of CHI Saint Joseph Health Foundation about the Yes, Mamm! Program and some of the events they've got coming up that benefits them like the Midsummer's Night Run happening this Saturday and the Yes, Mamm! 5K coming up in Oct.
First what is The Yes, Mamm! Program?
The Yes, Mamm! Program, created by the Saint Joseph Hospital Foundation, began in 2012 and has raised over $630,000. Yes, Mamm! Provides screening mammography, diagnostic services, and program support to women and men who are underserved and underinsured at no charge.  Since 2012 Yes, Mamm! Has provided over 3,000 screening mammography's, 700 diagnostics screenings, and over $5,000 in transportation support.
Working closely with our community partner, Kentucky CancerLink, Yes, Mamm! Program support includes:
Screening mammography

Diagnostic services

Lifesaving equipment

Supplies: lymphedema sleeves, wigs, and chemo caps

Pre-screening for services

Patient navigation

Transportation assistance

Counseling

Education for breast care team
Each year the Foundation holds a Yes, Mamm! 5K in October at RJ Corman Railroad Group to raise funds for the Yes, Mamm! Program. Last year's race raised over $25,000.  The 5th annual Yes, Mamm! 5k will take place on Saturday, October 12th.  Sign up for it HERE!

Get Ready for the 35th Anniversary of The Midsummer Nights Runs That benefits The Yes, Mamm! Program. 
You Run In The Streets of Downtown Lexington in this Summertime Running Tradition and Support An Amazing Cause.  Register HERE!
 
---
Give Back Tuesday: Quest Farm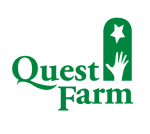 Gemma the Day Training Director of Quest Farm joined the show today to tell us all about what it is they do and how we can help.
She told us that  Quest Farm believes each person should have the opportunity to reach for the stars in quest of a full and meaningful life.
Therefore, our mission is to lovingly care for individuals with intellectual and developmental disabilities by providing or coordinating access to personalized services that positively contribute to their quality of life.  Donate, Volunteer and  Get More Information Here!
Give Back Tuesday:  Burn Boot Camp MDA Be Their Muscle.
Today we spoke with Head Trainer Jarad from Burn Boot Camp about the event they have coming up this Saturday Morning benefiting the Muscular Dystrophy Association.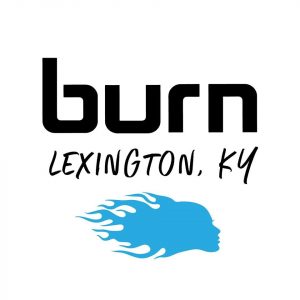 Every day, Burn Boot Camp trainers and members demonstrate their physical strength and push themselves inside and outside of the gym. We understand that it's a privilege to be able to stretch our muscles and use our bodies each and every day.
By joining Burn Boot Camp and MDA at a Be Their Muscle event, you help support a community that believes that strength is about more than just physical fitness. Your contributions provide resources that help MDA support those living with muscular dystrophy, ALS, and other muscle-debilitating diseases and fund research to find treatments and cures for these diseases. Join us on our mission to find medical breakthroughs that give everyone the ability to keep moving.

Listen to the segment below
---
Give Back Tuesday: Shriners Hospital For Children Medical Center

Today we spoke with Dale K. Wallenius the Director of Philanthropy at the Shriners Hospital for children Medical Center.
Shriners Hospitals for Children Medical Center — Lexington is a recognized leader in treating orthopaedic conditions from birth until age 18, although, in some cases, it may be extended to age 21. We provide pediatric specialty care in the areas of clubfoot, hip disorders, scoliosis, hand and upper extremity disorders, limb deficiencies, spina bifida, cerebral palsy, osteogenesis imperfecta, neuromuscular disorders, sports injuries and other orthopaedic related conditions with a goal to restore each child physically, emotionally and socially. All care and services are provided in a family-centered environment regardless of the families' ability to pay.
Read more on their website here.
Through the generosity of donors like you, they've been able to help more than 1.3 million children reach their potential and lead more fulfilling lives, regardless of the families' ability to pay.  You can help by donating here.
They do have a very important event coming up that will be a ton of fun and its for an amazing cause.   Aug. 2 event…..Tickets are $300 each with a table of 8 at $2,400….Their goal is to raise $100,000 for their children….For more information on the event and Shriners, contact Dale directly at 859-268-5768 or dwallenius@shrinenet.org.
---
Give Back Tuesday: Sayre Christian Village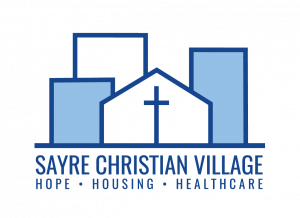 Today we spoke with Karen and Elise from Sayre Christian Village to talk about what Sayre Christian Village is and some of the events they've got coming up.
They are an Independent Living | Assisted Living | Skilled Nursing | Dementia Care | Rehab Center.  You can reach them at  SayreChristianVillage.org
(859) 271 – 9000
It's Fayette County's ONLY Non-Profit Continuing Care Retirement Community. We are an Award Winning Retirement Community serving seniors in the Bluegrass for over 35 years.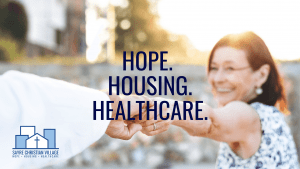 Be sure to Join Grayson Jenkins & Friends at the Burl on July 23rd! Proceeds benefit Sayre Christian Village. Ticket information coming soon, follow their Facebook page for details.
---
Give Back Tuesday: Allegro Dance Project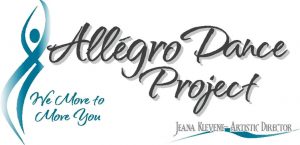 Today we spoke with
Jeana Klevene the 
Director/Founder of 
Allegro Dance Project.   Their mission is to educate, entertain and inspire new audiences by sharing the art of dance through our contemporary dance company and through our outreach program, serving children with special needs.
They've got a several events coming up.  You can attend and help raise money for this awesome program. Just  Click here to see what they've got coming up.   
   
---
Give Back Tuesday:Bluegrass Fair Benefitting the Charitable efforts of the Lexington Lions Club.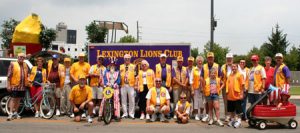 The Lexington Lions Club Bluegrass Fair provides a special entertainment venue for thousands of Central Kentuckians and the funds for the club's charitable endeavors.
The Lexington Lions Club  is the largest and one of the oldest clubs in Kentucky, the Lexington Lions Club provides a wide range of direct services to the community. Over the last decade the Lexington Lions Club has contributed more than $1.25 million to programs assisting the blind and visually impaired, the deaf and hearing impaired and diabetics — particularly children — through vision and hearing screenings, the purchase of hundreds of pairs of eyeglasses each year, the purchase of hearing aids for eligible individuals, the retreat for the deaf/blind, a camp for diabetic children, and the funding of eye surgeries. It also supports many community organizations through annual contributions.   Click here to donate and get more information on the Lions Club.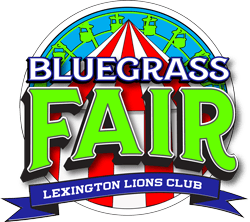 What's going on at the fair?
New dates, dinosaurs, dozens of new rides, games, and more added to line-up.
The Lexington Lions Club proudly presents the 58th annual Bluegrass Fair at Lexington's Masterson Station Park for eleven fun-filled nights, showcasing an "all-new" entertainment line-up featuring new thrill and kiddie rides and carnival games from Kissel Entertainment, K-9s in Flight Frisbee Dogs, the captivating Jurassic Kingdom Live Dinosaurs, the popular racing pigs, nightly live music, exhibits, a family-favorite farm animals petting zoo—and all your Fair-food favorites including funnel cakes, cotton candy, gourmet corndogs, turkey legs, pizza, deep-fried delights and the best Mexican food in Central Kentucky—in a clean, family-friendly, alcohol-free environment. The Bluegrass Fair is Kentucky's largest county fair.
---
Give Back Tuesday: American Cancer Society/Road to Recovery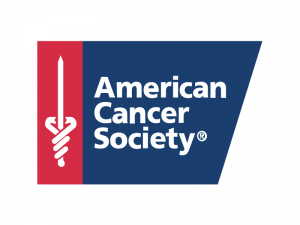 This week we spoke to Kelsey Lewis from the American Cancer Society about the road to recovery program and why it's so important to volunteer.
As an American Cancer Society volunteer you can honor a survivor or a loved one lost to cancer, help save lives of people in your local community, and around the world. It only takes a little time to do a lot of good. Discover how rewarding it is to be a volunteer.   You can sign up here!
Transportation is key to cancer care
For those who cannot drive themselves or have no other means of getting to their treatment, our Road To Recovery® volunteers donate their spare time to give cancer patients a much-needed lift.
Here's more information on the Road to Recovery program.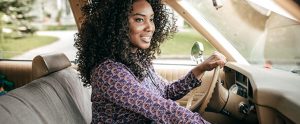 ---
Give Back Tuesday: Books and Barbers 05/28/19
 A Fayette County teacher from Harrison Elementary, Simon Vanderpool teamed up with Amir Shalash, owner of Prince Cuts Barbershop, for a new mentorship program called Books and Barbers.  It is aimed toward kids without a strong male figure in their lives.
The kids get to pick out a book and read it to their barber. When they're done, they get to take that book home for free, along with $3 and a sticker.      To get in touch with Simon call 606-304-1173 or through his facebook page here.

---
Give Back Tuesday: KY United Methodist Children's Home 05/21/19
This Morning we spoke with Jessica from Ky United Methodist Children's home who talked about  how they serve Christ by providing for the physical, emotional, educational, and spiritual needs of children and families.  To donate click here.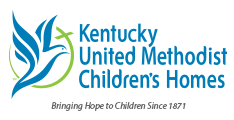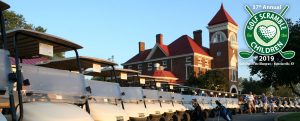 They've got a Golf Scramble coming up soon.
Bring Hope to Kentucky Children By Becoming a Sponsor Today!
 Keeping checking for sign ups here
---
Give Back Tuesday: Epilepsy Foundation Kentuckiana 05/14/19
This Morning we spoke with Deb McGrath the Executive Director/Co-Founder of  Epilepsy Foundation of Kentuckiana.  
THE MISSION OF THE EPILEPSY FOUNDATION OF KENTUCKIANA IS TO LEAD THE FIGHT TO OVERCOME THE CHALLENGES OF LIVING WITH EPILEPSY AND TO ACCELERATE THERAPIES TO STOP SEIZURES, FIND CURES, AND SAVE LIVES.
They've Got a Walk coming up #Dare To Defeat Epilepsy Walk June 22nd.  Click HERE to get more information and to sign up.  
Donate to Epilepsy Foundation of Kentuckiana HERE

---
Give Back Tuesday: Seedleaf  o5/07/19
This morning we spoke with Ryan Koch,  The Executive Director for Seedleaf who's mission is to nourish communities by growing and sharing food.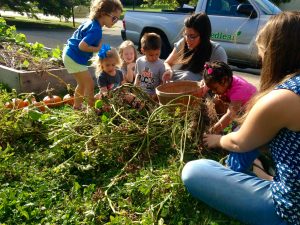 Visit their website to learn more about them
Instagram: @seedleaflex
---
Give Back Tuesday: Bluegrass Indo-American Civic Society 4/16/19
This morning we spoke with Aardra Kachroo, The President of BIACS, for Give Back Tuesday!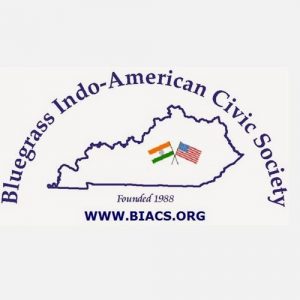 BIACS has a goal to provide an avenue for people of Indo-American heritage to positively engage with communities in the Bluegrass Region. Create opportunities for Indian Americans to serve the communities they live in via civic and charitable activities. Increase awareness of the rich Indian culture within the Bluegrass region.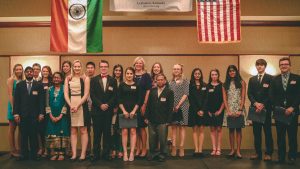 BIACS holds a scholarship awards banquet every year and 2019 will be the 32nd annual banquet on April 28th! If you are interested in being apart of this banquet OR being apart of BIACS you can get more information HERE
---
Give Back Tuesday: Shepherd's House 4/9/19
This morning we spoke to Jarod Thomas 

, President & CEO of Shepherd's House, for Give Back Tuesday!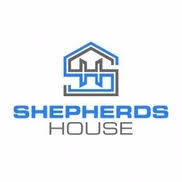 Shepherd's House

is a 12 – 18 month transitional residential treatment program for men 18 years of age and older. It is a structured program that promotes personal responsibility and accountability for those seeking sustained abstinence from mood and mind-altering substances. Those who are admitted to this program are asked to commit to 12 – 18 months.
Shepherd's House maintains a knowledgeable and compassionate staff of treatment professionals who give each man the individual attention he requires as he moves forward on the path to sustained abstinence and recovery, addressing the physical, psychological, social, and spiritual realms that are so important in promoting a healthy lifestyle that can sustain their recovery effort. Additionally, the staff provides individual and group counseling, and can assist clients with obtaining vocational counseling when needed.

Shepherd's House Run For Recovery
This year's run is scheduled for July 27, 2019 at the historic Keeneland race course. The Run For Recovery is made up of a 5K run and a 1 mile fun walk and is pet friendly so bring your four legged running partners! The 5K begins at 8:00 am and the fun walk begins at 8:15 am.  Be sure to register early! Click here to sign up. You can also register at the event. Race day registration is $35.00.
---
Give Back Tuesday: CASA Of Lexington 3/26/19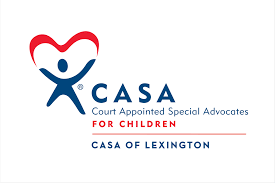 CASA advocates are unique. Unlike lawyers and social workers, who are required to consider the parents' or family's interests, the CASA advocate focuses solely on what is best for the child(ren). Quite often throughout the child's case, the foster parents, social workers, schools, towns, and everything else in the child's life will change many times due to placement. One of the goals of CASA is to minimize these changes, both by providing continual monitoring and advocacy for the child, and by being a stable and constant person in this child's life.
CASA advocates are everyday people with a passion for helping children. Our CASA advocates are appointed by judges and trained to advocate for the best interests of abused and neglected children. CASA advocates stay involved with each child until that child is placed in a safe, permanent home. For many of these children, the CASA advocate is the one constant adult presence in their lives.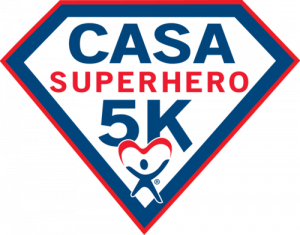 CASA Of Lexington also has an AMAZING 5k coming up this fall! The Superhero 5k is happening September 7th at the Kentucky Horse Park! You can get registered HERE
---
Give Back Tuesday: Warrior Women United 3/19/19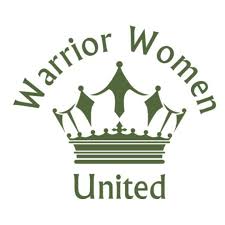 Women who are firefighters, police officers, and military, see and experience horrific things in the course of their careers. The anxiety, stress and trauma they deal with can be overwhelming. Military spouses also have to cope with the challenges of being a caregiver.
They serve too.
Warrior Women United

is an organization for them. All of them. It is a sisterhood that provides a safe and supportive environment for healing, for learning ways to overcome challenges, find the peace within, improve well-being, and transition to civilian life.
The very best life possible.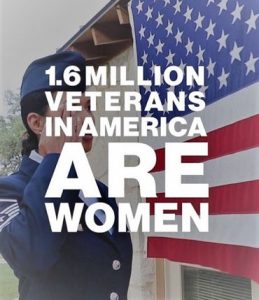 What They Do
---
Give Back Tuesday: Alzheimer's Association 3/12/19
This morning we spoke with Andrea who is a volunteer with the Alzheimer's Association.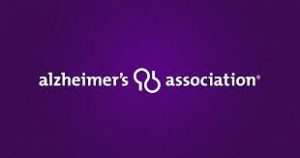 The Alzheimer's Association is the leading voluntary health organization in Alzheimer's care, support and research. Stand with us today to help achieve our vision of a world without Alzheimer's tomorrow.
We provide care and support to those in need
The Association works to provide care and support for all those affected by Alzheimer's and other dementias. We are here to help.
We have local chapters across the nation, providing services within each community. Find a chapter near you.

Our free nationwide 24/7 Helpline (800.272.3900) answers more than 300,000 calls annually and provides translation services in more than 200 languages. It is staffed by specialists and master's-level clinicians who offer information and referrals.

We offer support groups for caregivers and others dealing with Alzheimer's and other dementias throughout communities nationwide.
---
Give Back Tuesday: Foster Care Council 3/5/19
This morning we spoke with the Executive Director from the Foster Care Council Cassie Slone! 
At the Foster Care Council the goal is to diligently raise funds to help as many children as possible that enter into the foster care system. Our programs aid in helping these children lead as normal of a life as possible with a goal of becoming successful adults. The Council provides funding for individualized tutoring, clothing, summer camp and enrichment activities. The programs are geared to help these children find talents that would normally go undiscovered, while increasing their confidence and self-esteem.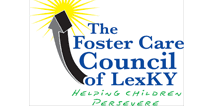 The Foster Care Council has opened Studio Thriftyf or the Kids, a non-profit, boutique-style store where foster parents can bring their foster children to shop for clothing and other basic necessities at no cost to the families. Studio Thrifty for the Kids is located at Idle Hour Shopping Center on Richmond Road behind Penn Station. An Open House event is scheduled for Wednesday, August 29, 2018.
Studio Thrifty for the Kids is fully stocked with basic necessities for children, including new and gently used boys' and girls' clothing for infants up to 18-year-olds. The store has an inviting disco/skating rink theme that is colorful, chic and fun for kids of all ages. The atmosphere of the boutique was created to ensure the foster children have an enjoyable experience as they shop for clothing and necessities. The goal of Studio Thrifty for the Kids is to provide a sense of normalcy to foster children by sending them home with basic needs to set them up for success.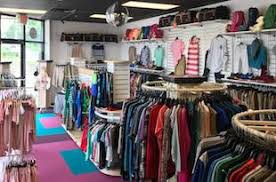 The Foster Care Council has a TON of events coming up this year! You can find the full list of events on their website HERE!

---
Give Back Tuesday: Hoops For Deputy Morales 2/26/19
This morning we spoke with Anthony Delimpo who is helping put on the 2-day youth basketball tournament this weekend to raise money for Deputy Jamie Morales of the Georgetown Sherrif's Department who was injured in the line of duty last September. There will also be the  "Battle of the Badge"
which is a basketball game featuring the Georgetown Police Dept vs Scott County Sheriff's Dept for local bragging rights!
The game 
is happening THIS SATURDAY, March 2nd, at Royal Springs Middle School in Georgetown! If you click on the poster below there is a link to the Facebook page for the Hoops For Deputy Morales event!

Here is just a little back story on how these families are connected…
Mr. Delimpo himself is a law enforcement officer here in Lexington as well as a youth basketball coach. His son, Levi, has a rare form of bone cancer and was receiving chemo treatment at the same hospital on the night that Morales was shot and rushed to the hospital. This hit close to home with Levi when they learned it was a law enforcement officer who was shot on duty, and even more so with it being a LOCAL deputy.
Once Levi was diagnosed with bone cancer last year and had to undergo surgeries and chemo therapy there was a group of dads in Georgetown that put together a youth basketball tournament and all of the proceeds from that tournament went to help Levi and his family with his medical bills. So, fast forward to now. The same group of dads and the Delimpo family are putting together another tournament this year and all of the proceeds will go towards Morales' medical bills and helping build a handicapped accessible home in Scott County. 
 #TEAMLEVI is a group on Facebook that you can follow to stay up to date with Levi's journey and even see when he was able to meet his HERO, James Conner of the Pittsburg Steelers, last year!
---
Give Back Tuesday: Girls On The Run Central Kentucky 2/19/19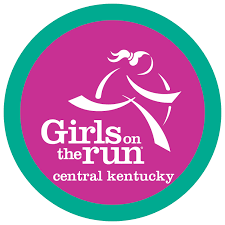 At Girls on the Run we inspire girls to recognize their inner strength and celebrate what makes them one of a kind. Trained coaches lead small teams through our research-based curricula which includes dynamic discussions, activities and running games. Over the course of the ten-week program, girls in 3rd-8th grade develop essential skills to help them navigate their worlds and establish a lifetime appreciation for health and fitness. The program culminates with girls positively impacting their communities through a service project and being physically and emotionally prepared to complete a celebratory 5K event.
One of the amazing things about GOTR Central KY is their

SOLEMATES

program! SoleMates are men and women who use their passion for personal athletic goals to raise money in support of Girls on the Run Central KY. Our mission is to empower girls for a lifetime of healthy living. 100% of the funds raised by GOTR SoleMates directly supports participants. If you are interested in becoming a Solemate you can get more information

HERE!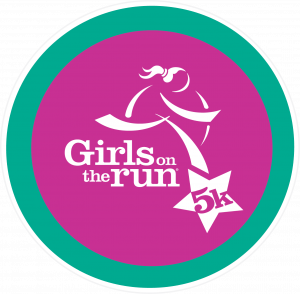 The GOTR 5k is coming up on 4/20/19 this year and it will be at the Kentucky Horse Park! If you would like to get registered you can do that HERE!
---
Give Back Tuesday: Surgery On Sunday 2/5/19
This morning we spoke with Amanda from Surgery on Sunday

!
Surgery on Sunday is a not-for-profit organization that provides outpatient essential surgical services at no cost to income-eligible, uninsured or underinsured individuals who do not qualify for federal or state assistance.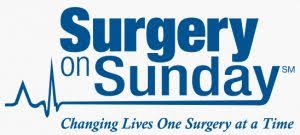 The program was a longtime dream of Lexington plastic surgeon, Dr. Andrew Moore, II. In his nearly 40 years of service, Dr. Moore and his brothers had helped numerous individuals who "fell between the cracks" of services currently available. Individuals who made just enough to disqualify them from assistance, yet didn't make enough for surgery to be financially viable. In the early years of his career, providing free surgical services was as simple as calling the hospital and asking them to forgive the expense to the patient. As the healthcare environment changed, the ability to do this type of surgeries vanished.
They also have a run coming up called the PERFECT 10 that is on March 9th and you can sign up HERE

---
Give Back Tuesday: Primate Rescue Center 1/29/19
This morning we spoke with

Eileen Dunnington

, Executive Director, of the

Primate Rescue Center

that is right here in central Kentucky.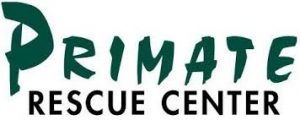 The Primate Rescue Center is nestled on 30 acres in central Kentucky, with buildings and grounds designed to afford the animals a quiet, sheltered place to spend the rest of their lives. The centerpiece of the sanctuary is a state-of-the-art chimpanzee enclosure—currently home to 9 chimpanzees—that was completed in the summer of 2006 and since updated with climbing structures and other improvements designed for the chimpanzees' enrichment and comfort. An enclosed tunnel allows the chimps to choose where they want to spend their time and move between the spacious outdoor enclosure and their temperature-controlled sleeping and playroom areas.
In addition, the PRC features 10 custom indoor/outdoor monkey enclosures with heated houses; the nearly 40 primates occupying these enclosures can also choose where they wish to spend their time, and, except in the most inclement weather, most venture outdoors for at least part of the day. Providing a well balanced and nutritious diet for so many apes and monkeys is a monumental task: on an average day, our staff, volunteers, and interns process 300 pounds of fresh vegetables, fruit, lettuce, nuts and grains and prepare the primates' meals in our industrial kitchen.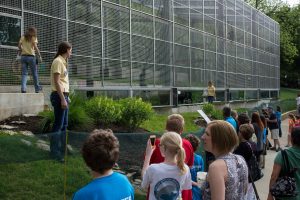 The mission of the Primate Rescue Center is to alleviate the suffering of primates wherever it occurs by:
Providing sanctuary or referral to appropriate facilities

Working to end the trade in primates both in the United States and abroad

Educating the public to the plight of primates caught in the breeder/dealer cycle

Assisting researchers and zoo personnel in finding appropriate placement for surplus primates

Encouraging compliance with applicable local, state, and federal laws and animal welfare statutes
YOU CAN FIND MORE INFORMATION ON THE PRIMATE RESCUE CENTER AND WAYS TO VOLUNTEER/DONATE ON THEIR WEBSITE, JUST CLICK HERE!
---
Give Back Tuesday: Sunrise Children's Services 1/22/19
Sunrise Children's Services provides care and hope for hurting families and children through Christ-centered ministries. Sunrise Children's Services has been at the forefront in the fight to protect Kentucky's children since 1869. Today, Sunrise is a home for children who have been abused and neglected — children whose lives have been scarred by unspeakable physical, sexual, and emotional abuse — and who have been removed from their homes. From the president of our organization down to our direct care staff, our goal every day is to provide a place of refuge, of hope, of love, and of healing to these children whose lives have been devastated. For these children, Sunrise is a place where they can begin to feel safe, a place where they encounter adults who give unconditional love, a place where they can begin to learn that the world can be a good place.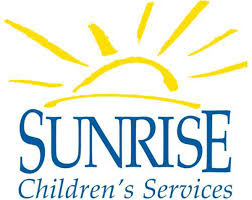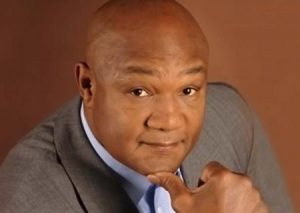 ---
Give Back Tuesday: Pediatric Congenital Heart Association (PCHA) 1/15/19
The Pediatric Congenital Heart Association's mission is to "Conquer Congenital Heart Disease." We are accomplishing this through collaboration with patients, parents, providers, and partner organizations to improve quality and outcomes through CHD education, support, research and awareness.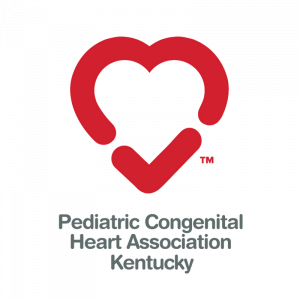 The Congenital Heart Network is a program of PCHA, aimed at improving the lives of those with congenital heart disease and their families through direct support and education – meeting families where they are.  Through local activities like peer-to-peer support, care package distribution and educational materials, we are working directly with patients, families and medical professionals impacting one life at a time. Get connected to a group near you.
---
Give Back Tuesday: Dress For Success Lexington 1/7/19
This morning we spoke to Lillian, who is the director of Dress for Success Lexington!
Dress for Success Lexington was founded in April of 2013 by two Lexington women eager to bring the services and career development opportunities offered by Dress for Success® to women in the Lexington community.  Since that time, the organization has served over 650 women and counting through our Suiting program and Career Center.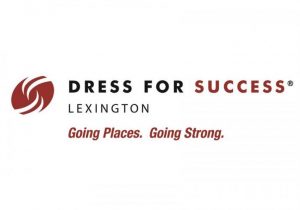 Our purpose is to offer long-lasting solutions that enable women to break the cycle of poverty. Dress for Success Lexington is part of a global network of Dress for Success Worldwide affiliates working toward a movement for change, empowering women to obtain safer and better futures.
Over the past 20 years, Dress for Success® has grown into a thriving international not-for-profit organization that has supported more than 975,000 disadvantaged women at over 153 affiliates worldwide. More than 68,000 clients are served each year in the 24 countries where affiliates are located.  The growing list includes countries such as the United States, Australia, France, Ireland, Mexico, the Netherlands, New Zealand, Poland, Portugal, the United Kingdom and the West Indies.
---
Give Back Tuesday: Friends and Vets Helping Pets 12/18/18
This morning we spoke to Kathy and Beth from Friends and Vets Helping Pets and we learned so much about one of THE most amazing non-profit organizations for helping out our fury four-legged friends!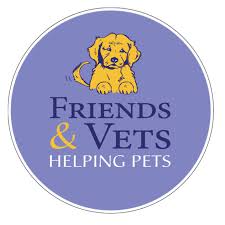 Friends and Vets Helping Pets provides financial assistance for lifesaving veterinary care for sick and injured pets of income-qualified families. They fund treatments for curable, lifesaving diseases and severe injuries such as tumors, broken bones, ambulatory care, expensive medication, special food and post-surgical prosthesis. They hope to solve the problem of families being forced, unnecessarily, to euthanize a family pet soles because of cost restraints.
If you would like to donate OR if you are in need of assistance you can visit their WEBSITE
---
Give Back Tuesday: Lexington Rescue Mission 12/11/18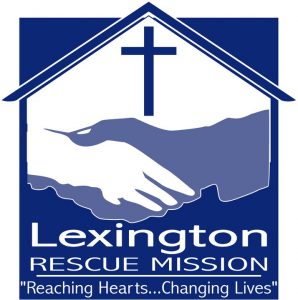 Lexington Rescue Mission History:
In the fall of 2000, Jim and Becky Connell felt led by the Lord to start a ministry to the poor and homeless. In April 2001, Jim left his job in Columbus, Indiana, and moved to Lexington to start the Lexington Rescue Mission.
Four months later, the mission purchased a building on North Limestone with the help of a generous gift from a Lexington couple. On November 21, 2001, services started with a Thanksgiving banquet at Broadway Christian Church. The mission then opened its doors to anyone in need of food, clothing, and financial assistance and began offering Bible studies and chapel services for guests.
Since that time, the mission has grown and changed to meet the needs of those we serve. However, one thing remains the same: God is at work here, rebuilding broken lives.
---
Give Back Tuesday: Woodford Humane Society 12/4/18
---
Give Back Tuesday: Allegro Dance Project 11/27/18
Today we spoke to Jeana, the director of the Allegro Dance Project. The Allegro Dance Project's mission is to educate, entertain, and inspire new audiences by sharing the art of dance through their contemporary dance company, and through their outreach program, serving children with special needs.
The Allegro Dance Project offers weekly adaptive dance classes for children and youth with down syndrome, autism spectrum disorder, and other specific needs. The class provides opportunities for continued study for participants in their inclusive dance outreach program as well as providing quality dance instruction for those new to the program or dance all together.
To donate or volunteer at The Allegro Dance Project, click here.
---
Give Back Tuesday: God's Pantry Food Bank 11/20/18
Today we spoke to Mike Halligan who is the CEO of God's Pantry Food Bank right here in Lexington.
1 in 6 people in Kentucky don't know where their next meal is coming to come from….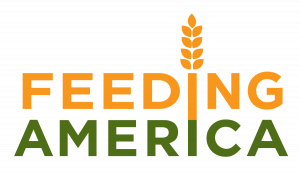 ---
Give Back Tuesday: Catholic Action Center 11/13/18
Today we spoke to Ginny Ramsey who is the director and co-founder of the Catholic Action Center here in Lexington.
The Catholic Action Center is an amazing organization and here is a little history about them…
Founded in June, 2000, in Lexington, KY, the Catholic Action Center is based on the Catholic Worker Movement, began by Dorothy Day. The center is a house of hospitality that welcomes all who are in need. It is a faith based outreach of volunteers who strive to provide all guests a welcoming place to receive their basic needs with dignity.The mission of the center is to "fill in the gap" of services for our brothers and sisters in need with no government funding by providing an opportunity for people of faith to connect with and serve the marginalized of our community. Three meals a day, shower and restroom facilities, mail receipt, a telephone, clean clothing and a place to gather are all a part of the hospitality offered. Caring ears to listen and connections with social service agencies are also available. Daily prayer services are held for those who hunger spiritually.
For more information on how YOU can help check out their WEBSITE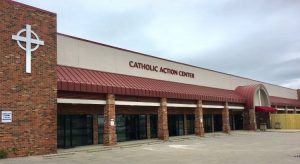 Over 5.5 million meals served.  
Over 890,000 nights of shelter provided.  
Over 2.5 million items of clothing given.  
Over 225,000 showers taken.  
Over 95,000 loads of laundry cleaned.  
Over 90 funerals for souls who had no one.  
Millions of prayers raised to the heavens.  
Unlimited offerings of dignity, compassion, forgiveness, mercy
by over 200,000 volunteers – no government funding no paid staff.
---
Give Back Tuesday: GleanKY 11/6/18
Today we talked to Bekah from GleanKY and learned what their mission is all about. GleanKY is a nonprofit that gathers and redistributes excess fresh fruits and vegetables to nourish Kentucky's hungry. GleanKY minimizes food waste and combats hunger by partnering with local grocery stores, farms, and orchards to collect their near perfect produce and distribute it immediately to over 100 feeding programs. GleanKY started in 2010 in Fayette County and has since expanded to 8 counties! In GleanKY's first year over 37,000 pounds of fresh produce was collected. As of July 2018, 35,000 pounds have been collected already!
If you want to get involved, go glean with GleanKY. GleanKY is always looking for volunteers of all ages and backgrounds to help pick up and deliver donated produce. They have lots of exciting events coming up, including the Good Giving Challenge and a New Year's Eve party at the Galerie in Versailles. To learn how to get involved, donate, and learn about all upcoming events click here.

---
Give Back Tuesday: The Well of Lexington 10/30
Today we spoke to Executive Director Eileen Levy from The Well of Lexington. The Well is dedicated to providing a program of safe housing, recovery support, education, and healing for women exploited by sex trafficking. Their mission is to empower women to reach economic independence and live their best most productive life.
The well provides safe, supporting housing and comprehensive services completely free of charge for adult women survivors of sexual exploitation, prostitution, and addiction. The Well supports women in Fayette County and surrounding areas. Several case management services are provided such as medical evaluation and care, dental care, mental and behavioral healthcare, addiction counseling, and more.
---
Give Back Tuesday: Mental Health America of Kentucky 10/23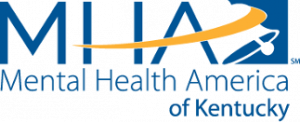 Today we talked to Marcie from Mental Health America of Kentucky to continue the discussion of mental health.
MHA Kentucky works to improve mental health and substance abuse systems at the local and state level. Their B4Stage4 philosophy emphasizes mental wellness and mental health screening for all, as well as early identification and treatment of mental health issues. MHA Kentucky offers free screenings that are always available online at www.mhaky.org/finding-help. MHA Kentucky is also more than happy to discuss issues that come with holiday stress and seasonal effective disorder all throughout November and December.
If you're interested in volunteering for Mental Health America of Kentucky you can click here.
---
Give Back Tuesday: Easterseals 10/16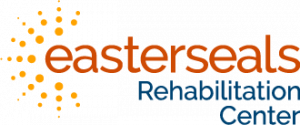 Today we spoke with Cindy from Easter Seals Kentucky Cardinal Hill. Easterseals provides opportunities for people of all ages with a range of disabilities to achieve their full potential. From therapy and early intervention services, to camps and employment placement, Easterseals helps children and adults with disabilities, caregivers, veterans and seniors be at their best as they live, learn, work and play.
Easter Seals Cardinal Hill is a 501c3 organization, which supports adaptive recreation and promoting healthy active lifestyles for people with physical disabilities through education, exposure, and fun experiences throughout the community.
Join Easter Seals at their annual Pumpkin Run 3k to benefit Easter Seals Cardinal Hill Adaptive Recreation. The race will be held October 27, 2018 at 9:30 am at Wellington Park. There will be several family fun activities, including pumpkin pie at the finish line, a costume contest for all ages, trick or treating, and more! Join in on the fun and help raise money and awareness for Easter Seals adaptive recreation programs by registering here

.
---
Give Back Tuesday: Susan G. Komen 10/9
Today we spoke with Ally from Susan G. Komen Kentucky.
Susan G. Komen's mission is to save lives by meeting the most critical needs in our communities and investing in breakthrough research to prevent and cure breast cancer.Komen Kentucky is a local non-profit organization dedicated to combating breast cancer. Up to 75% of the organization's net proceeds fund programs and grants to local hospitals and community organizations that provide screenings, diagnostics, treatment support, education and survivorship programs for undeserved women and men in Kentucky and southern Indiana. The remaining 25% raised in our community is contributed to Komen's global research program.The Lexington Race for the Cure is the signature fundraising event for Komen Kentucky. Thousands of people from across the region participate in the annual 5k run/walk , 1-mile family walk, and breast cancer survivor parade. The Race for the Cure will be on  Saturday October 27, at the Robert Stephens Courthouse Plaza.  New to the race this year, every registered participant will receive a commemorative medal! If you're interested in participating,
register here.

---
Give Back Tuesday: Saint Joseph Hospital Foundation 10/2
The Saint Joseph Hospital Foundation will be hosting their fourth annual
Yes, Mamm! 5K
on Saturday, October 13th. Your support will provide free mammography screening and diagnostics to under insured patients. Every dollar raised will support Yes, Mamm! programs statewide.
The Yes, Mamm! 5k is a great family event and time to honor loved ones. The Saint Joseph Hospital Foundation will be giving away cash prizes, medals, ice cream, a hot lunch, and more! Last year the 2017 Yes, Mamm! 5K had a crowd of over 450 people that helped raise nearly $30,000! If you're interested in participating, register and help give back to your community
here
.
Yes, Mamm! donors have saved lives by helping over 1,500 patients and are on pace to complete over 500 mammograms this year!
---
Give Back Tuesday – The YMCA of Central Kentucky 9/24
The YMCA is a dynamic association of men, women and children joined together by a shared commitment to nurturing the potential of kids, promoting healthy living and fostering a sense of social responsibility. They believe that lasting personal and social change can only come about when we all work together to invest in our kids, our health and our neighbors.
100% of all donations go directly toward providing life-changing experiences that will have a meaningful, enduring impact right in our Central Kentucky community.
Because their mission is to serve ALL people, financial assistance is made available to any individual or family who wants to participate in a YMCA program or activity but who cannot afford the fee.
For more information on programs offered click here.
---
Give Back Tuesday:Ampersand Sexual Violence Resource Center  9/17

We spoke with Taryn who told us that the focus of Ampersand is to support folks who have been impacted by violence, and to engage the community in changing rape culture. They hope that their mission is as meaningful to you as it is to them.  To get help and more information on how you can help click here.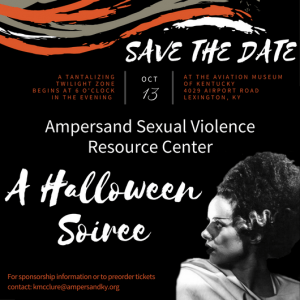 We also talked about their up coming Halloween Soiree on October 13th!
Your ticket includes entrance to the Aviation Museum, dinner by The Courtyard Deli, a living dead 80's dance party, access to the silent auction, and a complimentary tarot card reading by North Star Muse!
You will also get to see the spooky scene created by Halloween and a great deal on spirits sponsored by West Sixth Brewing & Old 502 Winery!
Please help us fill the airplane hanger with ghouls and ghosts! click here
---
Give Back Tuesday: CASA, Of Madison County 9/11
Last year there were 520 abused and neglected children in Madison County and these children often move from home to home, always changing schools and having a new social worker all of the time.  This morning we spoke with Victoria about the importance of being a volunteer for these kids.  If you've ever thought about being a volunteer now is the time.  They have a Volunteer training starting Sept 25th.   To get more info or sing up
click here
!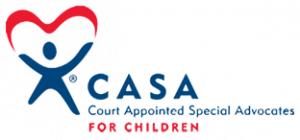 They've also got a really fun  Golf Scramble to benefit CASA of Madison County happening this weekend.
Click Here
to sign up!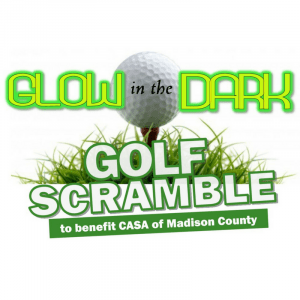 Victoria was also our guest DJ and she picked a few songs for us to play while he was on the phone with us
Destiny's Child- Say My Name
Katy Perry- Roar
Kelly Clarkson- Stronger
---
Give Back Tuesday: Kentucky Blood Center 9/4
It's Kentucky Blood Center's 50th anniversary, and they've been celebrating  it with a HUGE summer giveaway.  We spoke with Denise Fields from the blood center who explained how we can win this amazing car and all you have to do is donate blood.  That's it!!!!  So easy right?!  You have till this Friday to do so.
Donate soon—multiple donations mean multiple entries into the grand prize drawing. Click here to find a KBC donor center or blood drive, or call 800-775-2522.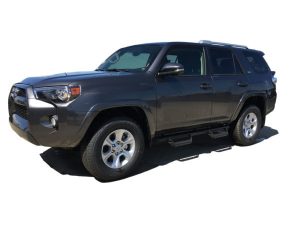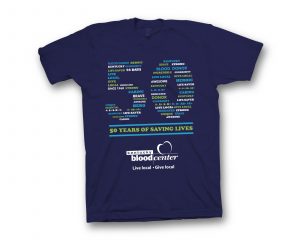 Denise was also our guest DJ and she picked a few songs for us to play while he was on the phone with us
Beyonce – Single Ladies
Kelly Clarkson- Because of You
Nsync- Bye Bye Bye
---
Give Back Tuesday: Special Olympics Kentucky 8/28